Support research, teaching, and outreach at the S.M. Tracy Herbarium by taking home a specimen print from our collections! Whether you love ferns or water lilies, sedges or bluebonnets, these beautiful specimens represent a piece of Texas history and biodiversity. All proceeds from these sales directly support botanical science, education, and outreach at the herbarium. Thank you for your support!
---
Product Details: 8 x10 inch prints on 100 weight matte finish paper, $20 each.
Promotion: Buy 3 prints for $50 with code 3PRINT22.
---
All orders placed with the physical pick up option will receive an additional email with pick up instructions when your order is ready.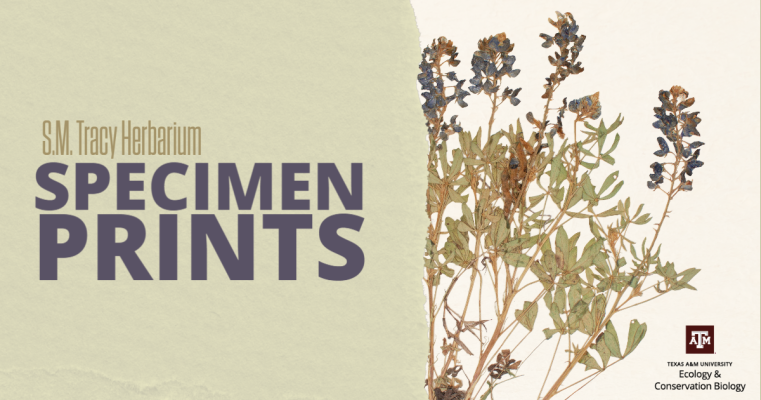 Products
(1 - 15

of

31

Products

)